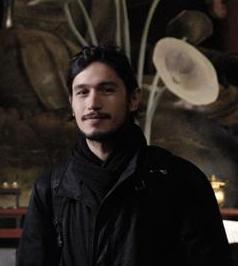 Education:
PhD candidate at TELECOM ParisTech

, AAO group, TSI department, CNRS LTCI laboratory.
Research on Music Information Retrieval (MIR) related topics, especially: music transcription, main melody extraction from polyphonic music signals. Also interested in Blind Audio Source Separation.

Engineer from TELECOM ParisTech

, Paris, France, graduated 2006.

2 last years of Engineer studies spent abroad, at Tsinghua University (Beijing)
on the TELECOM ParisTech Paris' site: majors in Signal Processing, Computer Science and Artificial Intelligence.

Preparatory classes at Lycée Pierre de Fermat

, Toulouse, France.


Misc: